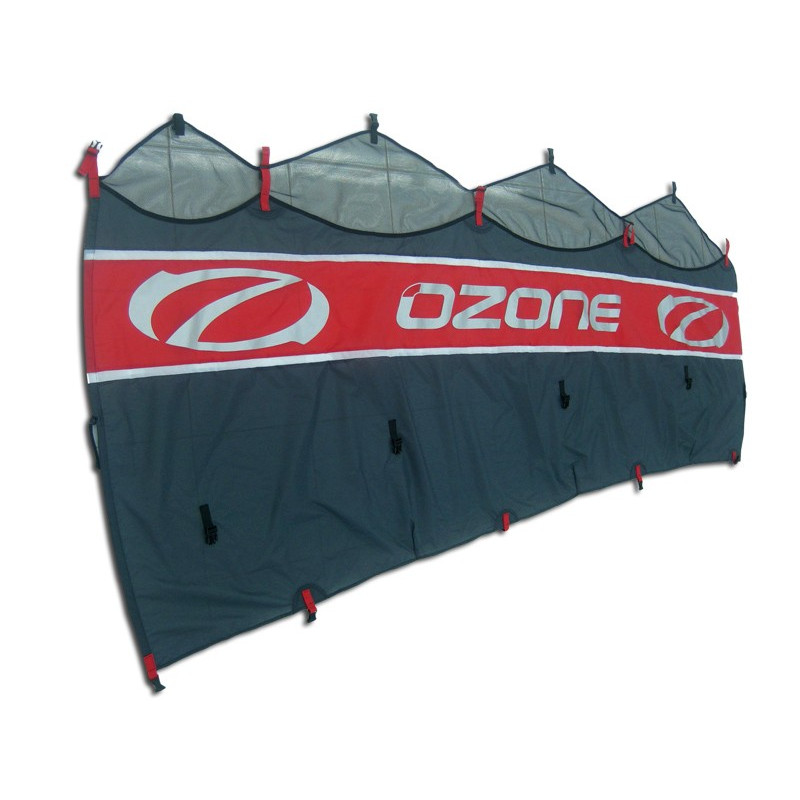  
Ozone Saucisse Pack Lite - Sausage Bag for Paragliding
Sausage bag ideal to store a paraglider quickly.
16 other products in the same category:
Brand: Advance
Advance helped develop these innovative harness carabiners. Their goal was to create a carabiner with a large opening, specifically designed for modern and narrower harness straps, and one that also wouldn't twist or slip.
Brand: Sup'Air
Particularly suited to progression harnesses such as the EVO LITE, PIXAIR 2, ALTIRANDO LITE, this cockpit is perfect for long flights.
Brand: Air Design
This harness needed its brief protector!Subcutaneous and lumbar protection.Compatible with backpack wear (lumbar protection is independent).Tough D210 ripstop fabric.
Reference: ADVCONFPACK3
Brand: Advance
The original Thin and compact, as always, but even more comfortable and with a new design: the COMFORTPACK 3 offers maximum comfort during transport and plenty of room for all the paragliding equipment. Despite many additional small compartments, the absolutely clean design of this paraglider carrying bag is a hit with everyone.
Brand: Flymaster
Vario with LCD display. Thin and light. Low price.
Brand: Ozone
Sausage bag ideal to store a paraglider quickly.
Brand: Sup'Air
Ultra light and robust approved helmet 5 colours 380g of technology
Brand: Sup'Air
Carrying bag with airbag included for radical 4.
Price
€379.00
Regular price
€400.00
 Stock
Brand: Sup'Air
Softshell gloves for free flight, flexible and precise (untangling, line and brake holding), warm and windproof (for off-season flying).
Reference: ADVFASTPBI
Brand: Advance
When every gesture counts, simplicity is an asset. With the FASTPACK BI, stowing all two-seater gear takes up to six minutes less than with a regular backpack. Minutes which, in the field of professional two-seater in particular, are chargeable.
Reference: NIVPODOCTO2REC
Brand: Niviuk
Inner container for Octagon parachute.
Brand: Advance
In cooperation with the German sports equipment manufacturer Edelrid, we have developed custom carabiners. They feature an additional spout for hanging the cocoon.
Reference: NIV-ZIPNKARE-P
Brand: Niviuk
The new ZipNkare P allows you to quickly and ultra-compactly fold your lightweight paraglider for perfect storage. Its extremely light weight and ergonomic handle make it easy to carry. Ideal for your lightweight wings.
Brand: Rid'Air
Flying sites in the North East quarter of France. Ideal for discovering sites. Perfect for going on vacation or as gift ideas for a paraglider.