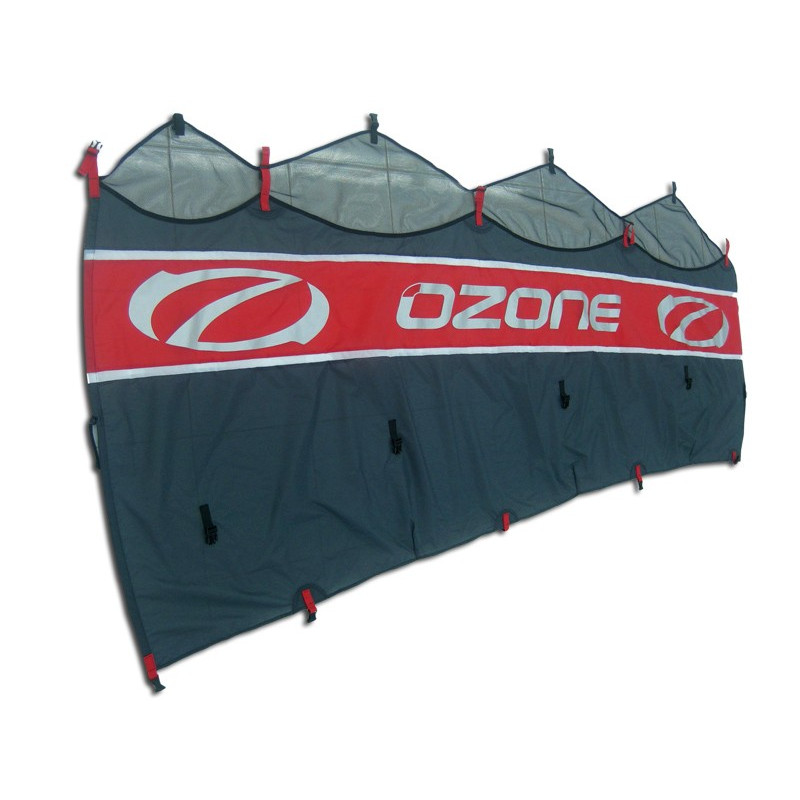  
Ozone Saucisse Pack Lite - Sausage Bag for Paragliding
Sausage bag ideal to store a paraglider quickly.
16 other products in the same category:
Brand: Flymaster
A handy multi-functional GPS Allows you to use your GPS in a variety of ways. GPS, GSM and SD card slot functions. An original and ergonomic design.
Brand: Flymaster
Simple and effective GPS vario for paragliding. Clear and easy to use, it rivals a high-end variometer for an affordable price.
Reference: ADVCOCKPIT
Brand: Advance
The new CARRY Cockpit with its sleek design has benefited from numerous upgrades.
Brand: Sup'Air
Ultra light and robust approved helmet 5 colours 380g of technology
Price
€56.50
Regular price
€62.50
 Stock
Brand: Ozone
Sausage bag ideal to store a paraglider quickly.
Brand: Sup'Air
The Cockpit lite is intended for pilots who want a lightweight product that allows them to have a sufficient display surface to put several instruments.
Brand: Sup'Air
For connecting the gas pedal to the sail risers. Sold in pairs.
Brand: Niviuk
Soft spacer for tandem flights.
Reference: ADVTUBEBAG
Brand: Advance
Available in one size (280 cm), the TUBEBAG weighs only 304 g and is aimed at pilots who want to save even the smallest gram, whether they take off for a distance flight from a decoration accessible only on foot or they refuse to give up the advantages of a sausage bag during a Hike & Fly or while traveling.
Reference: ADVCONFPACK3
Brand: Advance
The original Thin and compact, as always, but even more comfortable and with a new design: the COMFORTPACK 3 offers maximum comfort during transport and plenty of room for all the paragliding equipment. Despite many additional small compartments, the absolutely clean design of this paraglider carrying bag is a hit with everyone.
Brand: Sup'Air
Perfect for hanging up a rescue parachute.
Brand: Sup'Air
Paragliding helmet with integrated visor. Designed for cross-country and long-distance flying, its Category 3 visor helps protect you from the sun and generates less fatigue in flight due to the absence of relative wind on the face. SUPAIRVISOR flight helmets meet the requirements of the European standard EN966: 2012 + A1: 2012 and the European Directive...
Brand: Advance
Ultra-light carabiners for "Walk and Fly."
Brand: Niviuk
Slip-on steering handles over the controls. All-make compatible. Confers more powerful and precise braking.