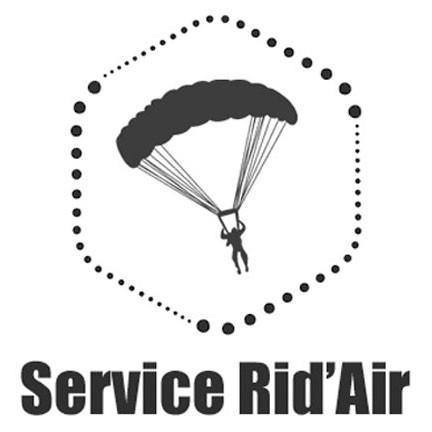 You want to return a product to us, it's quick and easy in 3 steps:
1 - I contact Rid'Air:
I send an email to info(at)ridair.com stating:
The quantity of each product returned,
What I want for each of them: exchange (1), discount code (2) or refund (3).
Rid'Air provides me with a return number that I put on the package.
2 - I prepare and ship my return:
I make sure each product is new (no signs of use), complete and in its original packaging
I check that the packaging and cushioning perfectly protect the products so that they arrive in good condition
I slip the delivery note or a copy of my invoice into my package
I send my package to the following address:
Rid'Air - MVL boutiqueChemin du WegackerZone Artisanale68830 ODERENFRANCE

Keep a proof of your shipment and its tracking number in case of problems

3 - Rid'Air processes my return
Rid'Air receives my package, processes my return and informs me of the follow-up.
---
Callback:
For faster processing, we advise you not to make a return through MONDIAL RELAY
You are responsible for the return shipping costs
You are responsible for the packaging and delivery of this return package
You have 30 days to make your return.
Any return that does not meet this procedure will be automatically returned to you
(1) Only a product of the same model and price can be exchanged. If the product is not available at the time we process the exchange, you will be given a discount code for the amount of the returned merchandise and the shipping cost (if you paid any initially).
(2) A coupon, in the form of a code, for the value of the returned merchandise will be emailed to you after your return is processed. You can use this discount code on a future order.
(3) Payments
Payment by CB, Paypal and E-carte bleu: please allow approximately 48 hours from the date of refund confirmation to be credited back
Payment by bank transfer: please send us your IBAN and BIC so we can proceed with the refund
Payment by check: refund by check.
Payment by cash on delivery: you will not be able to be reimbursed in cash, but our customer service will keep you informed of the method of reimbursement we will use (check or transfer).
---
AN ERROR WAS IN YOUR ORDER:
Send info(at)ridair.com photographs of the affected product highlighting the problem found, along with the package received.
Describe the condition of this package: was it damaged, open or taped by the carrier?
Transmit us also any reference (bar code, supplier number) found on this product or its packaging.
---
WARRANTY:
1-Warranty duration: at least 1 year on all our products except:
replacement of consumables, wearing parts: brake pulleys, paraglider lines, carabiners, etc.
the abnormal and non-compliant use of products.
2-Request for warranty coverage:
Expose us by email, at the following address: info(at)ridair.com, the problem you encounter and the circumstances in which it occurred.
All elements that most accurately illustrate your problem are useful: precise description, photos, video ...
The stages of processing your request:
1-Step "You":
You send us your request by email.
2-Step "Rid'Air":
Rid'Air: (our Warranty Department) processes your request for coverage.
If your request is validated, you will receive a confirmation email telling you how to proceed: shipping information, return number and documents to attach...
The shipping of the product concerned by the request is the responsibility of the customer.
To facilitate the tracking of your request, send us the tracking number of your package.
3-Step "Supplier":
Our supplier: processes your warranty request and decides on it: replacement, repair, repair on estimate, refund, no action.
In the case of a repair on estimate, you will obviously be consulted for its acceptance.
We follow up several times a week with our suppliers on each current request.
We immediately forward any new progress information on your current request.
There is no need to contact the provider directly to stay informed about your current request, their only contact is Rid'Air.
4- "Rid'Air" step:
Rid'Air: receives, from the supplier, the result of the follow-up given to your request.
5- "You" stage:
We relay to you the action taken, by the supplier, on your request for a guarantee.
In the case of a reshipment of product to you, it will be at our expense.
---
RESPONSIBILITY:
The products offered by ridair comply with the French legislation in force.
ridair can not be held responsible for the non-performance of the contract in case of stock shortage or unavailability of the product, force majeure, disruption or total or partial strike including postal services and means of transport and / or communications. ridair can not be held responsible for any consequential damages that may arise from the purchase of the products.
The total or partial inability to use the products, due in particular to incompatibility of equipment can not engage the responsibility of ridair nor give rise to any compensation or refund.
The ridair website also contains information from third parties, and links to other websites. ridair shall in no event be liable for any damages resulting from the use of, access to, or inability to use such third-party information, or the content of other websites.