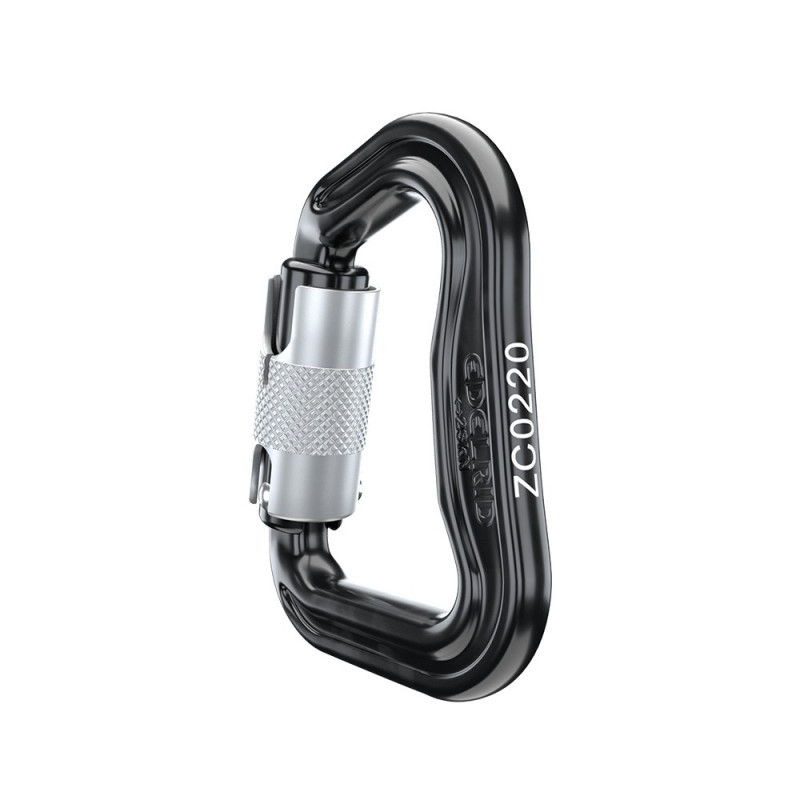  
Advance - Edelrid Alias - Alu Carabiner
The ALIAS carabiner impresses with its low weight (58 g), high strength and technical design.
.
The Rid'Air team's opinion:
" ... "
---
Breaking load: 22 kN
Weight: 58 g
Strap width: 28 mm/40 mm
H-Profile construction: highest breaking strength for minimum weight
Backbone-Technology: a double S-shaped bend ensures maximum strength and a wide approach angle.
Twist-lock-gate: Easy to handle.
---
---
16 other products in the same category:
Brand: Ozone
Sausage bag ideal to store a paraglider quickly.
Brand: Sup'Air
Dyneema elevator, Lightweight and suitable for two-seater.
Brand: Advance
Advance helped develop these innovative harness carabiners. Their goal was to create a carabiner with a large opening, specifically designed for modern and narrower harness straps, and one that also wouldn't twist or slip.
Brand: Sup'Air
Design resulting from a collaboration with Freespee, specialist in paragliding accelerators. It fits on all Sup'Air harnesses.
Brand: SYRIDE
Author: Hubert AUPETIT 5th edition, completely new ! AIR GUIDE FOR THE FLYING MAN ! More "real intelligence" to access a practical weather culture!
Reference: NIVSANGLEY
Brand: Niviuk
Narrow Dyneema Y-shaped Rescue Strap.
Reference: NIVACCELESTAND
Brand: Niviuk
Double flexible pedals
Brand: Advance
Slim and compact, as always, but in a completely new design: the COMFORTPACK 4 offers maximum comfort during transport and plenty of space for all paragliding equipment. Despite many additional small compartments, the absolutely clean design of this paraglider transport bag arouses enthusiasm. Four sizes: 100l to 145l Colour: Light Grey
Brand: Air 3
Tablet + Vario/GPS The Air3 7.3 is a true on-board computer. It is a rugged Android tablet with a high capacity battery and a 1000 nits screen. The Air 3 7.3 contains XCTrack Pro pre-installed. This makes it the ultimate cross country tool. If you have to choose only one device, this is it!
Price
€568.10
Regular price
€598.00
 Stock
The Nano Vari'Up, ideal for traveling paragliders, tandem skydivers, hikers or pilots who want to stay focused on their sensations and the landscape.
Brand: Flymaster
Simple and effective GPS vario for paragliding. Clear and easy to use, it rivals a high-end variometer for an affordable price.
Brand: Sup'Air
SPOOL HELMET FOR SCHOOLS The SCHOOL helmet is specially developed by SUP'AIR for school paragliding. It is modern, comfortable and very light.
Brand: Rid'Air
Flying sites in the South West quarter of France. Ideal for discovering sites. Perfect for going on vacation or as gift ideas for a paraglider.
Brand: Sup'Air
QUICK BAG, TOTE TYPE. Ideal for easily storing a corolla paraglider. The implementation is fast.
Reference: ADVFASTPSOLO
Brand: Advance
Rather fly than fold. This quick storage bag helps you focus on the essentials - theft.