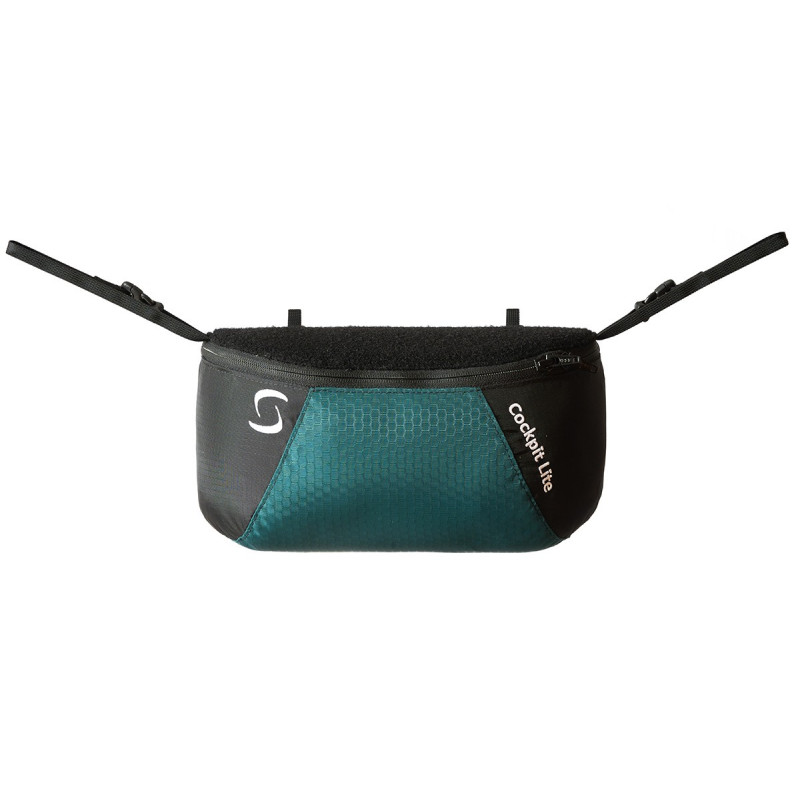  
Sup'Air Cockpit 2 Light - Lightweight cockpit
The Cockpit lite is intended for pilots who want a lightweight product that allows them to have a sufficient display surface to put several instruments.
FEATURES:
Instrument securing with clips for quick assembly/disassembly
External battery pocket communicating with the instrument mounting surface
Storage pocket for storing instruments for transport as well as a few items (gloves, neck warmer, etc.)
Support on the chest so that the cockpit remains in position whatever the phase of flight
Compatible with all seated harnesses (without cocoons) in the Sup'Air range.
Weight: 200g
Size: One Size
16 other products in the same category:
Brand: Sup'Air
Paragliding helmet with integrated visor. Designed for cross-country and long-distance flying, its Category 3 visor helps protect you from the sun and generates less fatigue in flight due to the absence of relative wind on the face. SUPAIRVISOR flight helmets meet the requirements of the European standard EN966: 2012 + A1: 2012 and the European Directive...
Brand: Niviuk
Optimal maintenance is essential to keep your wing in perfect condition and to guarantee its durability and performance. The NKare bag allows you to quickly fold your wing, ready for your next flight.
Brand: Advance
Ultra-light carabiners for "Walk and Fly."
Reference: ADVFASTPSOLO
Brand: Advance
Rather fly than fold. This quick storage bag helps you focus on the essentials - theft.
Brand: Advance
In cooperation with the German sports equipment manufacturer Edelrid, we have developed custom carabiners. They feature an additional spout for hanging the cocoon.
Brand: Sup'Air
The Federation (FFVL) Free Flight Manual, Pierre-Paul MENEGOZ & Alain JACQUES, at Editions Retina Free Flight Handbook new edition in 2020 and "lifted" annually before each new printing.
Reference: NIVKARGO
Brand: Niviuk
All in one With the most special backpack in the Kargo range, you have all the volume you need for your flight equipment. The wing, harness and accessories fit into an ergonomically designed bag that distributes the weight optimally, making it easy to carry, giving you maximum comfort on all your travels.
Reference: NIVACCELESTAND
Brand: Niviuk
Double flexible pedals
Brand: Kortel
The Reversible Sak Ballast makes it easy to transport your ballast or various items in competition. Reversible, it allows you to store the ballast directly in the pocket of the Kanibal Race II and to bring out the drain pipe.
Brand: Sup'Air
Design resulting from a collaboration with Freespee, specialist in paragliding accelerators. It fits on all Sup'Air harnesses.
Brand: Rid'Air
Flight sites in the North West quarter of France. Ideal for discovering sites. Perfect for going on vacation or as gift ideas for a paraglider.
Brand: Sup'Air
Separate Dyneema risers.
Reference: ADVCONFPACK3
Brand: Advance
The original Thin and compact, as always, but even more comfortable and with a new design: the COMFORTPACK 3 offers maximum comfort during transport and plenty of room for all the paragliding equipment. Despite many additional small compartments, the absolutely clean design of this paraglider carrying bag is a hit with everyone.