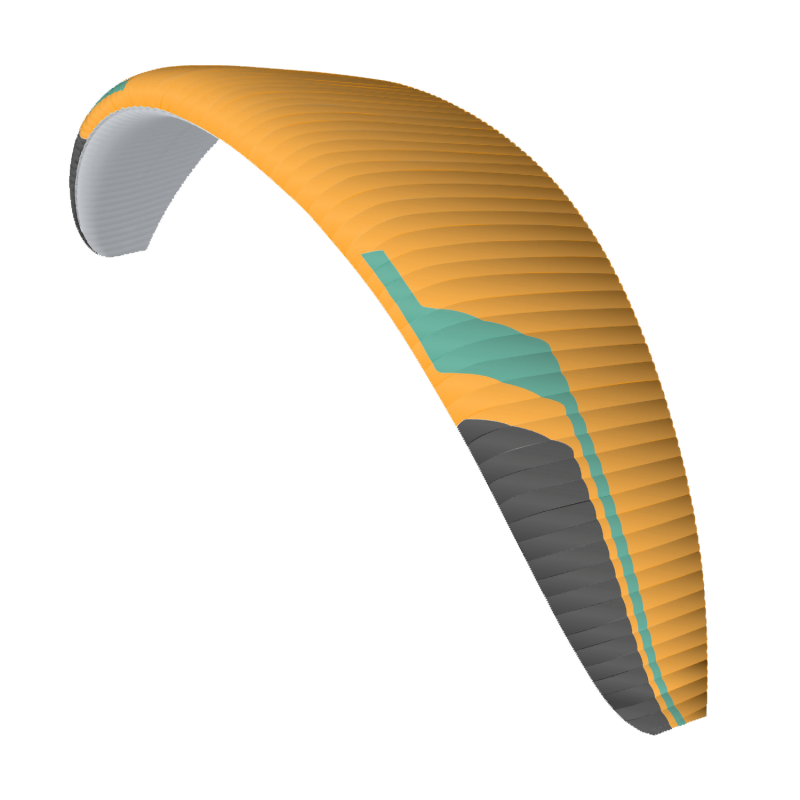  
Niviuk Peak 6 - Paraglider EN-D - Experts
UPGRADE
More performance with incredibly smooth and efficient cornering. The Peak 6's top speed has been improved while still being easy to control.
Our R+D team has designed a new profile and a completely new load distribution in the internal structure to improve the surface finish and the gliding experience in flight. All this, without losing the great comfort offered by this two-line wing, as well as its safety, stability and accessibility.
Rid'Air team opinion:
"Experience your XC or competition flights like never before."
---
---
TECHNICAL SPECIFICATIONS
| | | | 21* | 22 | 24* | 26* |
| --- | --- | --- | --- | --- | --- | --- |
| ALVEOLI | NUMBER | | 80 | 80 | 80 | 80 |
| STRENGTHENING | FLAT | | 6.9 | 6.9 | 6.9 | 6.9 |
| SURFACE | FLAT | m² | 20.5 | 22 | 23.7 | 25.5 |
| | PROJECTED | m² | 17.55 | 18.83 | 20.29 | 21.83 |
| SPAN | FLAT | m | 11.89 | 12.32 | 12.79 | 13.27 |
| ROPE | MAXIMUM | m | 2.2 | 2.28 | 2.36 | 2.45 |
| LINES | TOTAL | m | 198 | 205 | 213 | 224 |
| | MAIN | | 2-1/3 | 2-1/3 | 2-1/3 | 2-1/3 |
| RISERS | NUMBER | | A-A´/B | A-A´/B | A-A´/B | A-A´/B |
| | ACCEL STROKE | mm | 145* | 155 | 155 | 155 |
| WING WEIGHT | | kg | 4.8* | 5 | 5.3* | 5.6* |
| TOTAL FLYING WEIGHT | | kg | 70-85 | 80-98 | 92-110 | 105-125 |
| HOMOLOGATION | | | In Process* | EN/LTF D | In Process* | In Process* |
16 other products in the same category: