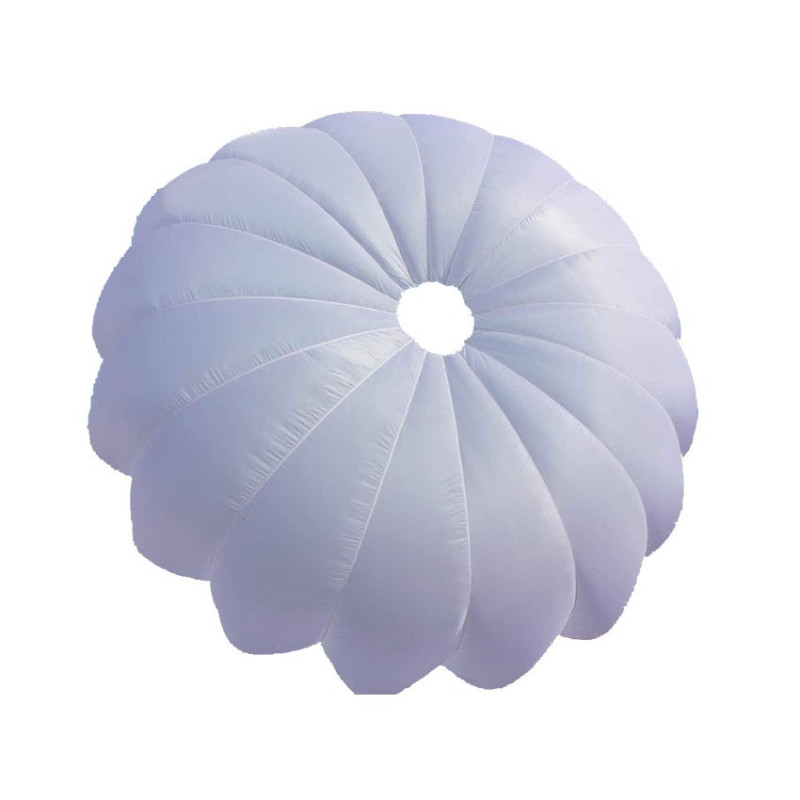  
Niviuk Cires - Round Rescue parachute - Solo & Tandem
Functional and safe
The Cires is a classic reserve parachute (PDA), very functional and offering a good compromise between quality and performance.
Safe, light and practical. 80-215Kg
At Niviuk, we believe that the reserve parachute is an essential element for the safety of the pilot. Choosing a good parachute should be as important as choosing the rest of the flight equipment, because only the addition of all these elements really guarantees the trade-off between pleasure and safety in every flight.
Our partnership with Vital Parachutes - a leading brand in the design and manufacture of parachutes - has been fundamental in being able to offer our pilots today a classic and functional option, but which meets all our expectations: Cires.
The accentuated circular shape that characterizes it, allows a limited oscillation of the Cires of 5-15 ° and an average sink rate of 5m / s at maximum load. This makes the descent very stable and the landing safer.
Its weight / performance ratio is another of its strengths. The high quality light materials with which it is constructed reduce the weight without reducing the square footage of each size.
This improves air resistance and therefore results in a lower fall speed.
This means that the size M (1.7kg) can withstand a load of up to 110kg, while maintaining a very decent fall speed of 5m / s.
Available in three sizes: M, L and two-seater.
Reference: NIVKASE
Brand: Niviuk
The Kase takes up very little volume It is very easy to use and becomes the ideal accessory for integrating a reserve parachute into any type of harness. (Y Dyneema strap included)
10 other products in the same category: