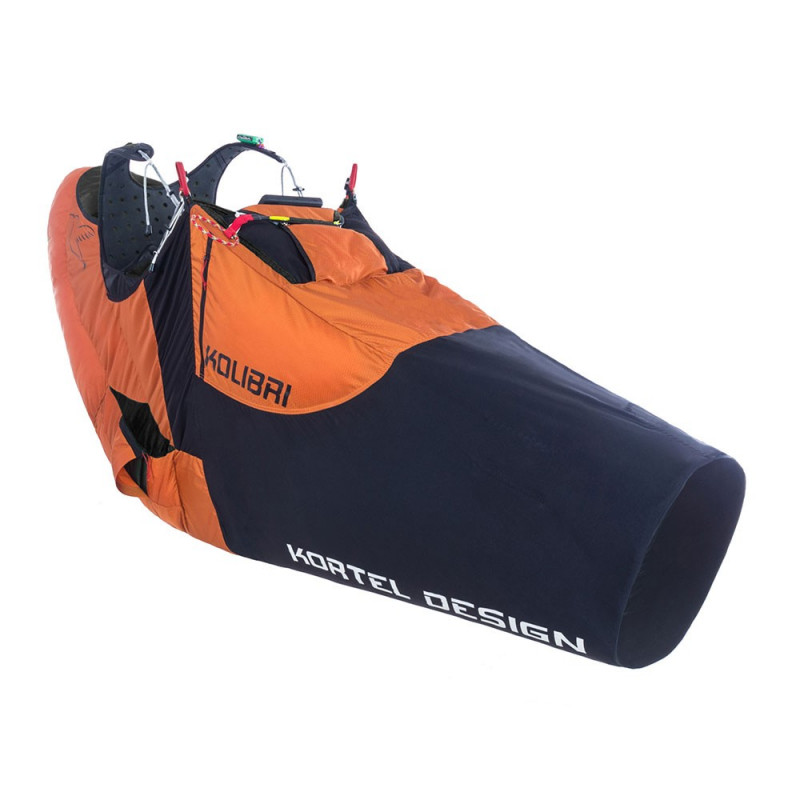  
Kortel Design Kolibri - Harness - Hike & Fly
The Kolibri is our lightweight walking or flying competition harness, or bivouac flight.
The Rid'Air team's opinion:
" ... "
---
The result of three years of reflection on this activity, it is distinguished by several major innovations: Dyneema halyard structure.
---
---
The life of your harness depends on how often and how you use it. Mechanical stress, friction gradually degrade the properties. UV rays and humidity can also cause accelerated ageing. Normal service life: 10 years.
Caution: This period of use is indicative. A harness can be destroyed on its first use. A check every 2 years will determine whether the product should be disposed of sooner. Between uses, proper storage is essential. The time of use should never exceed 10 years.
16 other products in the same category: