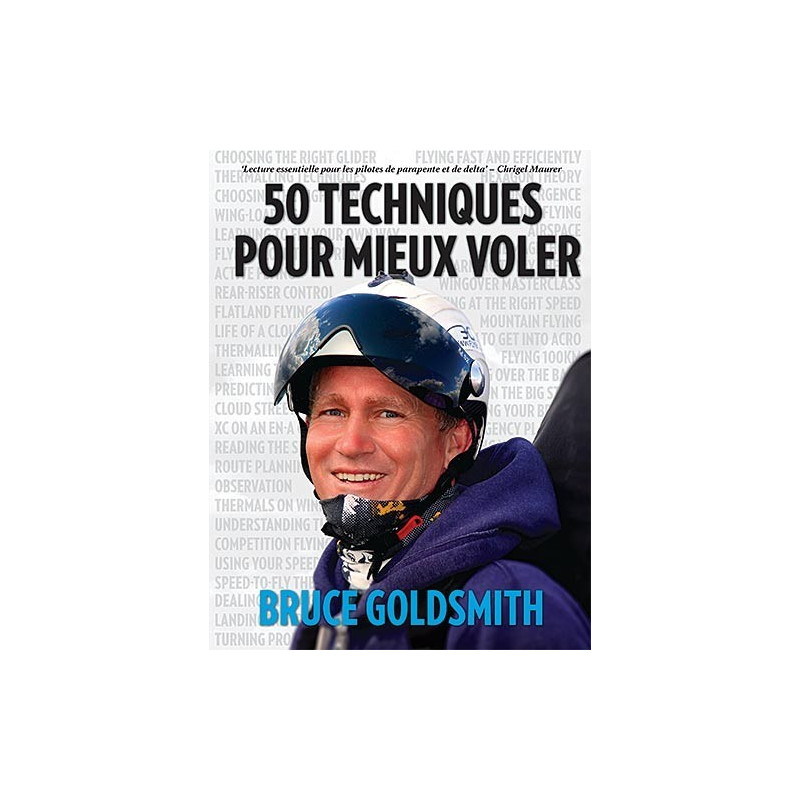  
Book - 50 techniques for better flying
This book is a collection of tips, techniques, and insights from Bruce Goldsmith and 30 world-renowned pilots from articles in Cross Country magazines and updated for this guide.
An essential for any pilot who wants to improve his or her knowledge and skills for distance flying or competition.
You will find valuable information for flying efficiently in thermals, near clouds or the ground, for negotiating convergences, for better understanding flight in the plains and in mountains, for flying in the wind and also recommendations for distance flight. .
This guide is very comprehensive since it also provides good notions on aerology, advice on psychological skills to fly better and safely, improve skills and tactics for distance flight or to approach competition and d other subjects that we suggest you discover by consulting the summary presented in this extract from the magazine.
8 other products in the same category: